A big thank you from Victoria House Resort & Spa and the Lodge at Chaa Creek to everyone who participated in the Belize is Paradise Sweepstakes. According to Mrs. Lucy Fleming, co-founder of Chaa Creek, the sweepstakes reached more than 23,000 people and saw entries from all around the United States.
From all of us here at Victoria House Resort & Spa, congrats to Baylea Moreira from Indiana. She is the grand prize winner of the seven-night eight-day prize, which includes accommodations at both the Lodge at Chaa Creek and Victoria House Resort & Spa.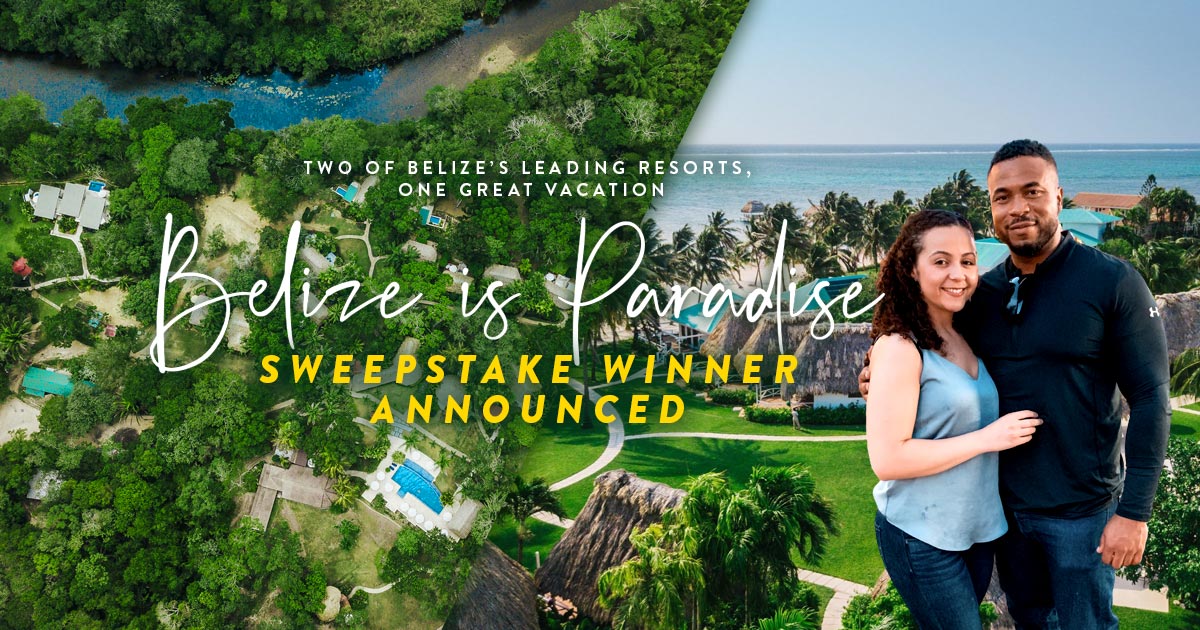 Entrants for the "Belize is Paradise" sweepstakes had to answer eight targeted questions, designed to gauge public perception about services, amenities, and activities offered by both resorts. Participants could answer based on their personal experience from staying at one or both resorts previously or they could find the information on the resort websites.
When Chaa Creek contacted Ms. Moreira to notify her she won, she replied,
We are looking forward to all that we will discover and experience at these resorts in one of the most beautiful countries in the world! We are so thankful for Chaa Creek and Victoria House sponsoring this sweepstake and we cannot wait to plan this trip!
We are all very excited to welcome Ms. Moreira and her travel companion and show them what makes Belize such a special destination. A special thanks to Chaa Creek for this initiative and for inviting Victoria House to partner in the grand prize by giving away a weeklong Belize Beach and Jungle Vacation package. We can't wait for Ms. Moreira to relax in our warm Caribbean waters, lounge on our beautiful beaches, explore lush rainforests, and be mesmerized by our Maya roots.
Be sure to follow Victoria House and Chaa Creek on social media here:
Are you planning a trip to Belize this year? Don't forget, Victoria House Resort & Spa will be closed for our annual maintenance and holiday period between September 22nd and October 13. Check the latest entry requirements for Belize on our website at our COVID-19 Safety and Policies page.