AWARDS & ACCOLADES
Victoria House Resort & Spa is proud to be one of Belize's most highly-awarded properties. With multiple accolades from Condé Nast Johansens and TripAdvisor to Travel + Leisure and the World Travel Awards, Victoria House is consistently recognized for its customer service, amenities and accommodations.
Condé Nast Johansens Awards of Excellence
The Awards of Excellence were created to acknowledge, reward, and celebrate excellence across Condé Nast Johansens' collection of recommended hotels and resorts worldwide. Victoria House Resort & Spa is honoured to receive back to back Condé Nast Johansens Awards:
2023 Readers Award
Central & South America
2022 Weddings, Parties & Celebrations
Central & South America
2021 Best Waterside Hotel,
Central & South America
Travel + Leisure Awards
Each year, the discerning readers of Travel + Leisure —with an audience of more than 36 million — vote for their top destinations, city hotels, resorts, and more in their World's Best Awards survey. Victoria House has won twice thus far, first in 2022 and again in 2023. Last year, Victoria House was voted the "#8 Resort in Central America", and this year we were named on Travel + Leisure's Top 500 Hotel in the World!
Tripadvisor Awards
In addition Victoria House has been the proud recipient of Tripadvisor's prestigious Travellers' Choice Awards on 12 separate occasions (including the last 10 years.) From 2020 to 2023 we have been honored as one of the top 1% hotels in the world with the prestigious
"Best of the Best" award.
World Luxury Awards
The World Luxury Hotel Awards is a recognized global organization providing luxury hotels with recognition for their world-class facilities and service excellence provided to guests. For 2021, Victoria House Resort & Spa is proud to announce that we have won awards for Latin America for both Luxury Romantic Beach Resort and Luxury Beachside Restaurant.
World Travel Awards
The World Travel Awards serves to acknowledge, reward and celebrate excellence across all sectors of the global travel and tourism industry. We're grateful to be recognized as Belize's "Leading Hotel" for 6 years consecutively from 2014 to 2019!
Orbitz - 4.8 out of 5 "Exceptional"
We have been rated an "Exceptional" 4.8 out of 5 by our guests on Orbitz. All reviews on Orbitz are from verified guests and reflect an honest assessment of the service and comfort you can count on during your stay with us.
Booking.com 9.6/10.0 for 2023!
Booking.com's rating system is based on the feedback of verified guests, and as such, we're proud of our ratings which have been steadily increasing yearly to 9.6 for 2023, which makes us one of the highest-rated resorts in Belize!
Hotels.com 9.6 / 10 – "Superb!"
Hotels.com's guests have rated us a "Superb" 9.6 out of 10!
The Hotel.com rating system is based on the feedback of verified guests, so we are grateful and honored for this recognition.
Expedia.com 4.6 / 5.0 – "Superb!"
Recommended by 97% of our Expedia guests, we invite you to discover why we are considered one of the best resorts on Ambergris Caye and within Belize.

Love in Latin America
Victoria House was featured by the Romantic Tourist website as one of the top 20 romantic recommendations for Love in Latin America. Couples love the adventure and relaxation to be had from exploring Mayan ruins or the Mesoamerican Barrier Reef or a relaxing couples massage over the water at our sea spa, or in the luxurious new Spa and Wellness Center at Victoria House.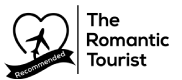 Experts Choice Award – 2019